An Alabama Law Firm Dedicated to Helping You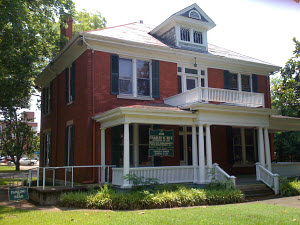 You've come to this website because you need answers and you need help. For over 30 years, we've represented injured people just like you. We know that Workers' Compensation, Social Security and personal injury claims can be intimidating to folks who aren't familiar with the law. When you're dealing with injuries, medical treatments, physical and emotional pain, stress, loss of income or livelihood and with making tough choices you need help in seeing and solving the problems, especially the legal problems. It's even worse when you're dealing with the tragic loss of a loved one who is often the breadwinner. We know how to help you because we've been helping folks like you for three decades. We understand what you're going through, we understand the law and we have answers for you. Real world solutions for real world problems.
We don't collect a fee unless you recover for your injuries. To find out more information or to schedule a free case evaluation with an experienced attorney, contact us today at (256) 238-0038.
At the law offices of Charles H. Rice, Attorney at Law, we are in a courtroom almost every week handling claims and lawsuits involving:
Workers' Compensation claims

Social Security Disability benefits

Personal injury claims
When you're injured and need help it's important that you have an experienced lawyer on your side to pursue your legal rights and to protect you. The defendant that hurt you and his insurance company have their own attorneys. Whose side do you think they are on? You already know the answer. We can help.
So, we invite you to browse this website. It's not very fancy but there is some valuable information here about Workers' Compensation, Social Security and personal injury claims. Once you've done that you should do two more things:
1) Ask a friend, family member or someone else that you trust about our law firm and our reputation; and
2) Call our office to make an appointment for a no-cost, no-obligation discussion about your legal problem.
Thanks for visiting our website. We hope that the information you find on here is clear and helpful.
Contact Us Today for Experienced Representation
At the law firm of Charles H. Rice, Attorney at Law, we look forward to helping you. You can talk to us and schedule a free office consultation by calling 256-238-0038. Our office hours are 8 a.m. to 5 p.m. Monday through Friday or, if you reach us after hours and want to leave a message, you can do so by email at charles@chricelaw.com or by voicemail at our telephone number:
Charles H. Rice, Attorney at Law
1311 Gurnee Ave
Anniston, AL 36201-4568
Telephone: 256-238-0038 | Fax: 256-236-2668
Charles H. Rice, Attorney at Law, represents clients in Anniston and Oxford, Alabama and other surrounding communities, including Birmingham, Saks, Jacksonville, Oxford, West End-Cobb Town, Gadsden, Alexandria, Weaver, Munford, Calhoun County, Talladega County, St. Clair County, Clay County, Cleburne County and Etowah County.